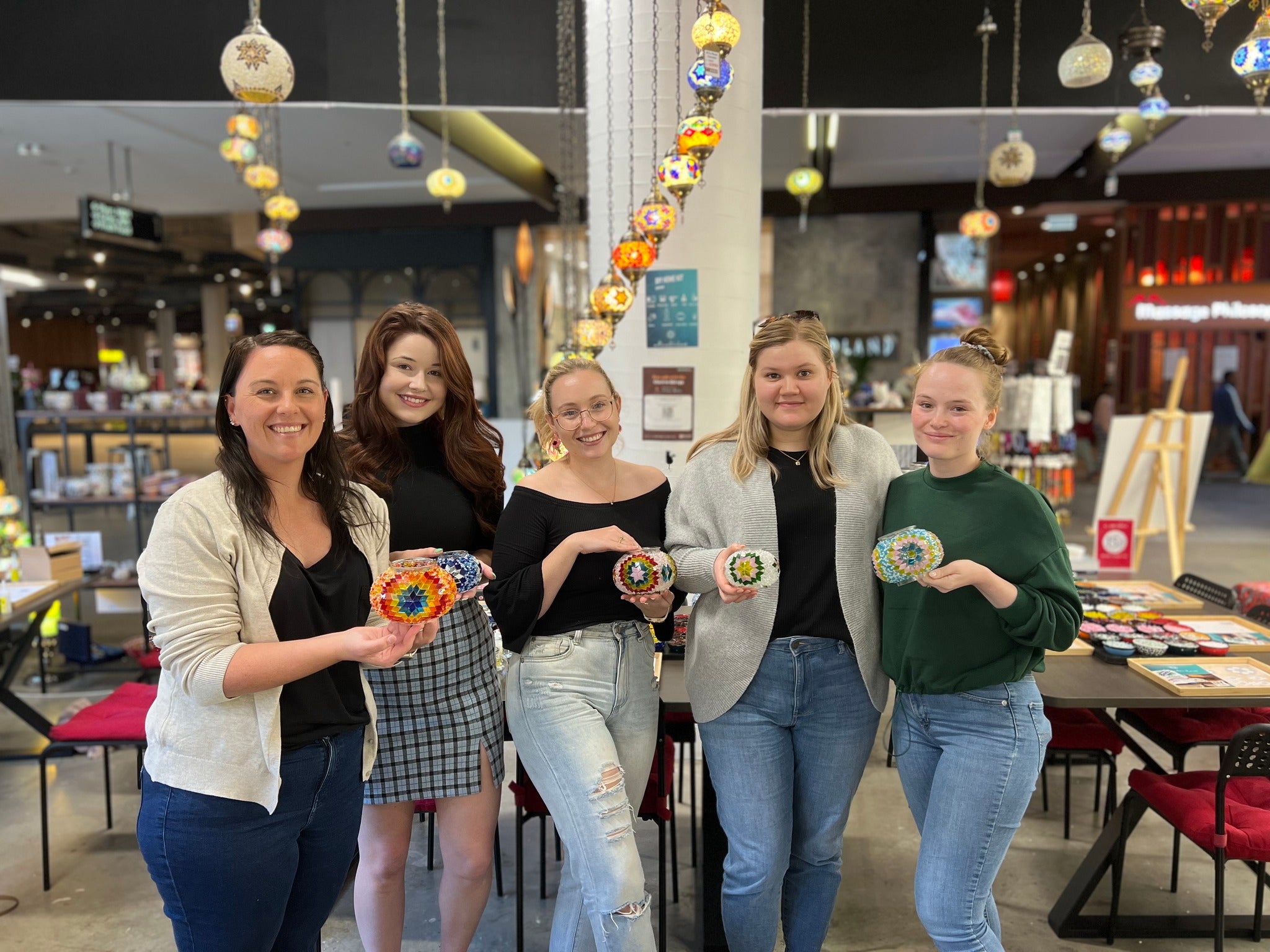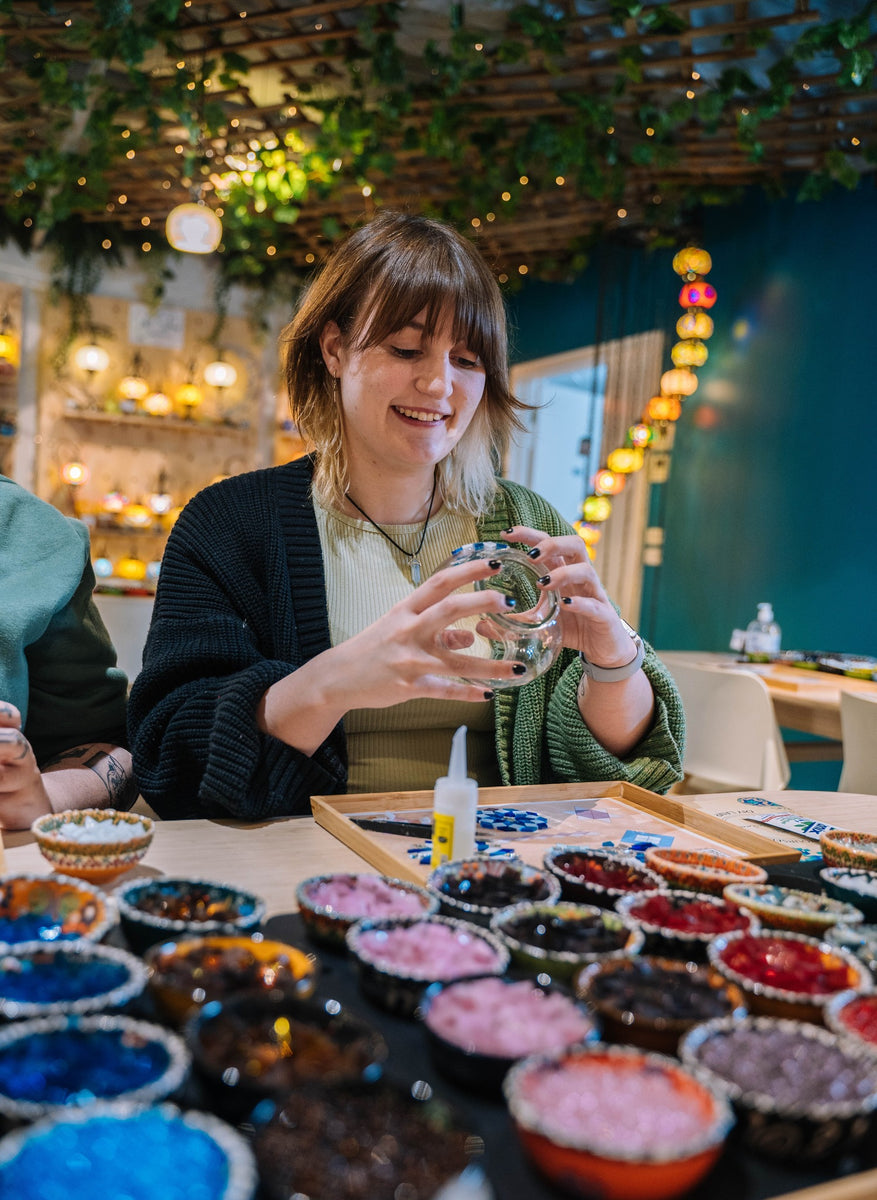 Explore your
inner artist
Uncover Shimmering History
Delve into the captivating world of mosaic lamp crafting. Each glass shard tells a unique story, and every glimmering facet holds the essence of centuries past. 
Embark on a crafting journey through time, embracing the echoes of ancient Anatolia with every radiant creation.
Whether you prefer joining our classes or ordering our Home Kits, the choice is yours.
Spark your creativity with our Art Workshops 🎉🎁
Spark creativity with our DIY Kits🎉🎁
NEW
Savor Turkish Coffee: A Taste of Tradition
Discover the rich taste of Turkish tea&coffee at our captivating workshop. Experience the unique flavors of authentic Turkish drinks that will leave a lasting impression.
Don't take our word for it
★★★★★

A great night and so much fun
I was not sure that I could make such a beautiful lamp, but the way the learning is structured and the templates for the tiling made the process easy and so much fun, The teachers were checking with us and offering suggestions. It was such a pleasure to see the finished product.
★★★★★

Loved the finished result
Loved the finished result. Look forward to doing more classes in the future. Something very different to any craft I have done before. Thoroughly enjoyed the experience and met some lovely ladies as well. Thank you.
★★★★★

It was really a great experience
It was really a great experience. The people assisting us were very helpful and guided us throughout the process very comprehensively. Lovely experience. A great place to be creative and fun at the same time with your squad.
★★★★★

Very relaxing fun activity.
I participated in the Turkish Mosaic Lamp workshop on the 26th March. It was a great morning, our instructor was Aisha, she was very good. Would love to do another workshop if they are in Mildura in the future. Even came home with a lovely handmade lamp.
★★★★★

So much fun
Well organised, communicated and value for money, it was casual yet professional and a lot of fun!